Get ready because the beast is close to being unleashed, Samsung is close to triggering the Galaxy Note 20 family together with a bunch of other products on August 5.
This includes the Samsung Galaxy Fold 2, Samsung Galaxy Z Flip 5G, Samsung Galaxy Tab S7, and S7 Plus and Samsung Galaxy Watch 2.
It's pretty incredible that considering these circumstances right away within the world, Samsung isn't delaying these by any means. They're coming right on time.
Samsung Galaxy Note 20 may launch on August 5
The Samsung Unpacked event, which is going to be on August 5, includes the Galaxy Note 20 and Galaxy Note 20 Ultra. Their features are:
| | |
| --- | --- |
| Galaxy Note 20 | Galaxy Note 20 Ultra |
| 6.4 inch flat display, 2345×1084 | 6.9 Edge Display, 3096×1444 |
| 4300 mAh battery | 4500 mAh Battery |
| Android 10 One UI 2.1 | Android 10 One UI 2.1 |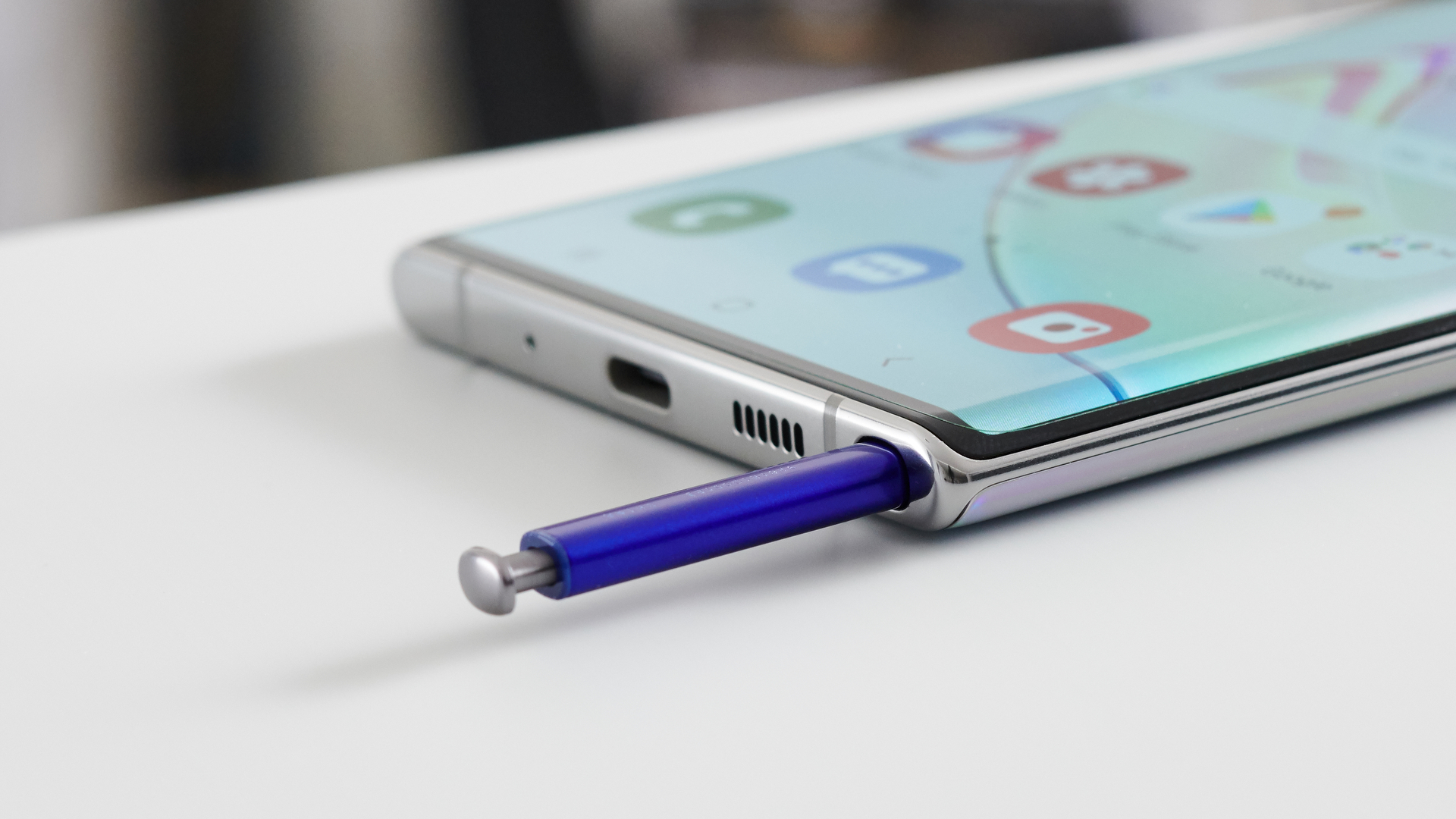 Samsung Galaxy Fold 2
Galaxy Fold 2 is the sequel of Samsung Galaxy's first foldable phone.
If we talk about the Galaxy Fold 2 Display, then similar to its predecessor, it will consist not only of a cover display but also a foldable panel inside.
Similarly, the foldable panel might increase in size from 7.3 inches to 7.7 inches.
There might be a possibility of borrowing some of its sensors from the Galaxy S series, but It could be a step ahead in Space zoom, which is similar to the Galaxy S20 lineup.
Both UTG and transparent PI films used for the original Galaxy Fold display are implemented by Fold 2. The thickness of Galaxy Z Flip's UTG is 0.03 mm, and if we factor in PI film, it isn't thick enough compared to Galaxy Note 10's 0.4 mm.
So, that's a long way to go before it's considered fit to use with an S Pen, which makes it not durable enough.
Durability is going to be a problem with foldable smartphones, then Samsung would not want to complex the things.
Hence, Samsung might not be using the S pen on Fold 2 because of this one big reason, which is the durability of the foldable display.
The current state of foldable phones using the S pen might not be a great idea. As much as everyone wanted to see the S pen on Fold 2, we do have to say that durability is the number one priority right now.
So, that's why we won't see S pen in Galaxy Fold 2.
Samsung Galaxy Z Flip 5G
Samsung Galaxy Z Flip 5G would add 5G connectivity to Samsung's foldable flip phones. In addition to that, the camera performance is pretty good, and the performance is reliable.
The present Galaxy flip has the Snapdragon 855 processor and LTE support. Hence it is not clear that Samsung will upgrade the processor or not though there are high chances of 5G connectivity in the latest Samsung Galaxy Z Flip 5G.
This supports GSM / HSPA / LTE / 5G Technologies.
Galaxy Z Flip 5G supports 5G bands of SA / NSA.
Galaxy Z Flip 5G provides the speed of HSPA 42.2 / 5.76 Mbps, LTE-A, 5G.
Since it's the price is on the slightly high side, the 5G connectivity will do justice for that price.
Samsung Galaxy Tab S7 and S7 Plus
Samsung has not given up on launching flagship android tablets. It's one of the last few manufacturers that still manufacture these affordable tablets.  
If we talk about design, then Samsung is exclusively going to launch this in 2 screens, 12.4 inches, and 11 inches. Since it's the previous version that came with the S pen, everyone is expecting the same for Samsung Galaxy Tab S7. But some rumors explain that there will not be an S pen in Galaxy Tab S7.
There is a good chance that the company will do something exceptionally well by featuring Snapdragon 865. There might be at least 8 GB of RAM in addition to both 128 and 256 storage.
Recent reports revealed that the 12.4 inch Galaxy Tab S7 might have 9800 mAh battery life.
There are no official details about the camera, but reports say that there might be a better version of the camera installed in a Samsung Galaxy Tab S7 and S7 plus.
If we talk about the software, Samsung will most definitely be shipping Galaxy Tab S7 and S7 Plus with Android 10.
The addition of 5G will help Galaxy Tab S7 deliver faster downloads as compared to iPad pro.
The tablet could debut alongside the new Samsung galaxy note 20 and Galaxy Fold 2, this August at Samsung's virtual unpacked event.
Galaxy S7 and Galaxy S7+ could be the answer from Samsung to Apple's iPod pro.
Galaxy Tab S7 might feature an 11-inch display, whereas the Tab S7 Plus Features 12.4 inch panel. In addition to that, there might be speedy Snapdragon 865 CPU and 5G connectivity.
Samsung Galaxy Watch 2
Samsung's Galaxy Watches are some of the best smartwatches to pair with Android devices.
Samsung did not launch the successor of Galaxy watch last year that is in 2019. Instead, it launched the Galaxy Watch active.
The Galaxy Watch will not only come up with better internals and new features; it also has an actual rotating bezel.
If we talk about its design, it also confirmed through multiple leaks that there is going to be a 41 millimeter and 45 millimeters of the smartwatch. It includes LTE mobile connectivity features, and this allows slightly higher displays.
According to reports, Samsung might launch the Titanium version of Galaxy Watch 2, which is going to cost more than aluminum and stainless steel models.
Galaxy Watch 2 features gorilla glass DX Display and standard inbuilt GPS functionality.
If we talk about its specifications, we can expect improved hardware compared to the previous version.
Galaxy Watch 3 is said to be the costliest smartwatch offered by the company.
For more information stay connected with Digital Gadget Paltform.